Judge: Turn Your Cell Phones Off To Protect Your Privacy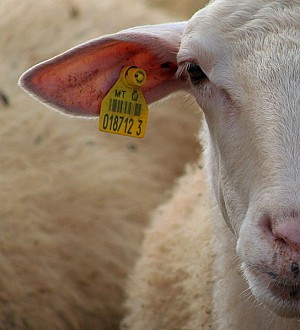 In a recent ruling on protecting cell phone location data:
New York magistrate judge Gary Brown decided in favor of Drug Enforcement Administration (DEA) agents who were seeking his approval over a warrant on a doctor who they suspected was being paid for issuing thousands of prescriptions. The warrant would have compelled the physician's phone company to provide real-time tracking data from his cell.
But this new ruling doesn't just apply to corrupt doctors. Now that the following statement made by the magistrate has been made, it can be cited in just about any court case involving cell phones in the future.
"Given the ubiquity and celebrity of geolocation technologies, an individual has no legitimate expectation of privacy in the prospective of a cellular telephone where that individual has failed to protect his privacy by taking the simple expedient of powering it off," Brown wrote.

"As to control by the user, all of the known tracking technologies may be defeated by merely turning off the phone. Indeed – excluding apathy or inattention – the only reason that users leave cell phones turned on is so that the device can be located to receive calls. Conversely, individuals who do not want to be disturbed by unwanted telephone calls at a particular time or place simply turn their phones off, knowing that they cannot be located."
There you go – protecting your privacy is YOUR responsibility. It always has been. If you choose to use cellphones, you give up that privacy.
But here's where the magistrate reveals the flawed logic in his reasons for making his determination:
Given the notoriety surrounding the disclosure of geolocation data to retailers purveying soap powder and blue jeans to mall shoppers, the police searching for David Pogue's iPhone and, most alarmingly, the creators and users of the Girls Around You app, cell phone users cannot realistically entertain the notion that such information would (or should) be withheld from federal law enforcement agents searching for a fugitive.
That's right, if you choose to have an app on your phone that alerts you to a discount on jeans or detergent at the mall, it's not realistic to require the government to need a warrant to get access to the same data. So if you opt in to one thing, you're opting in to everything. It's called a biased generalization, where his argument is that by choosing to give access to your data to one entity, you give it to every entity wishing to access it because it serves their purposes too.
Did you choose to have the government monitoring you using your cell phone? According to the magistrate, yes, you did, by turning the thing on.
Ask me why I don't have a cell phone.
By Paul Short on 19/05/2013
Related Posts